Nueva convocatoria del premio CIBER-BBN YSF in Biomaterials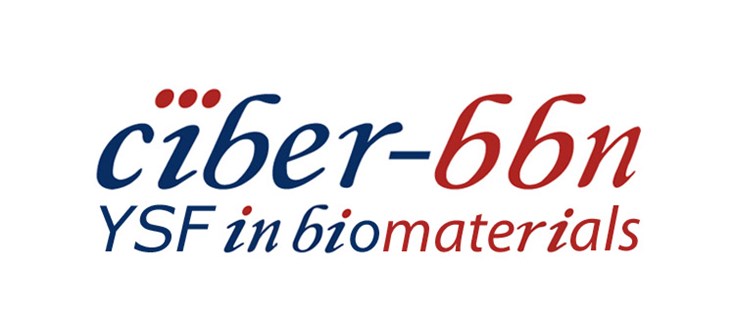 martes, 14 de octubre de 2014
This award is established to recognize, encourage and stimulate outstanding research contributions to the field of biomaterials by young scientists who incorporate an international dimension and perspective into their research.
CIBER-BBN-YSF in Biomaterials Award 2013-2014 applications are now open.
The CIBER-BBN-YSF in Biomaterials opens its submissions for its biennial award for the recognition of outstanding young researchers in the field of Biomaterials.
The applications should be sent until the 24th October 2014 to [email protected].
The winner will be announced shortly before the 8th CIBER-BBN Annual Conference.
The award consists of 600 € and a diploma that will be attributed in the special session organized by CIBER-BBN-YSF in Biomaterials, at the 8th CIBER-BBN Annual Conference, the 10th of November, in Girona.
Qualification Criteria
The candidate should not be older than 40 years at the close of nomination.
The candidate does not need to have a Spanish nationality but he/she should work in a Spanish institution.
The nominee's research needs to have clear International dimension. It can be through a collaboration with researchers in different countries or through research projects that addresses a research topic of international significance.
Furthermore, the nominee must have contributed to the knowledge in the field of biomaterials through basic, experimental and/or clinical research.
Eligible merits are only consider of original research published, or at least accepted, in peer-reviewed international scientific journals, edited monographs and specialized books, patent offices or any other recognized research diffusion media.
Applications should be sent to [email protected] in Spanish or English and consist of:
A statement describing the reasons for nomination;
A single zip folder containing:
pdf copy files of national identity card or Passport,
Curriculum Vitae of the nominee
all nomination materials (e.g. publications, patents and/or honours)
The selection of the winning candidate will be responsibility of the selection committee consisting of recognized researchers in the field of Biomaterial Sciences appointed by the CIBER-BBN-YSF in Biomaterials board.
Prize-giving-ceremony
The winner candidate will be announced in this website.
The prize-giving-ceremony is held during the CIBER-BBN Annual Meeting, in the CIBER-BBN-YSF in Biomaterials Session, where the recipient will be invited to present their work.
Past winners
Prof. Manuel Salmerón Sánchez (CBM-UPV), 2010-2012