Focusdet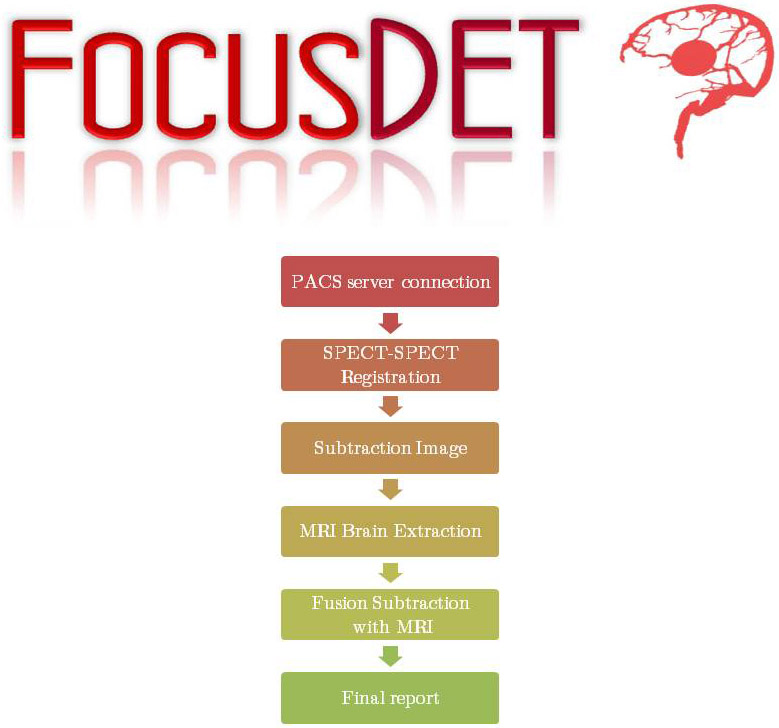 An accurate localization of epileptogenic the focus in patients with intractable focal seizures is essential to ensure success in surgical treatment.
The SISCOM (Subtraction Ictal SPECT Co of-registered to MRI) methodology is one of the techniques used to localize the epileptogenic focus that combines functional information from ictal and interictal SPECT (Single Photon Emission Computed Tomography) studies with anatomical information from an MRI (Magnetic Resonance Imaging).
The SISCOM Analysis plug-in of FocusDET is a research-oriented tool to perform SISCOM methodology in a user friendly interface in a unique environment.
FocusDET has been developed by using the GIMIAS framework (www.gimias.org) within an intramural CIBER-BBN project, the Virtual Physiological Human Toolkit (VPHTK). The following groups participated in the development of FocusDET: 1) Biomedical Imaging Group at the Universitat de Barcelona (GIB-UB), 2) Biomedical Imaging Technology at Universidad Politecnica de Madridd (BIT-UPM) and 3) Computational Imaging and Simulation Technology in Biomedicine at Universitat Pompeu Fabra (CISTIB-UPF).
A new software with CE mark approval as a medical device for clinical use is available under the name NEUROCLOUD-SISCOM (https://qubiotech.com/es/neurocloud/siscom). This fully-automatic cloud software has been developed thanks to a technology transfer agreement with Qubiotech Health Intelligence S.L. NEUROCLOUD-SISCOM has the same functionalities as FocusDET and, in addition, several aspects have been improved, including image processing, visual location of the epileptogenic focus and quantitative analysis on the subtraction image. A PDF report summarizing all the relevant results is automatically generated. If you want to try the new cloud software, Qubiotech will be happy to offer you a free trial. Please request a demo trial at https://qubiotech.com/en/contact
Download
Resources
Input Data
Datos de entrada
- Anatomical image acquisition
3D T1-weighted gradient echo MRI (slice thickness less than 2 mm)
- SPECT acquisition using the same parameters for acquisition and reconstruction in both SPECTs:
Interictal SPECT (seizure freedom more than 12h)
Ictal SPECT (injection during a seizure)


System
We recommend a 2GHz Pentium or Athlon (or better) processor, a Nvidia GeForce 6600 or ATI Radeon 8500 (or better) graphic card and a minimum of 2GB of memory.
Multimedia
Subtraction image (Ictal SPECT – interictal SPECT)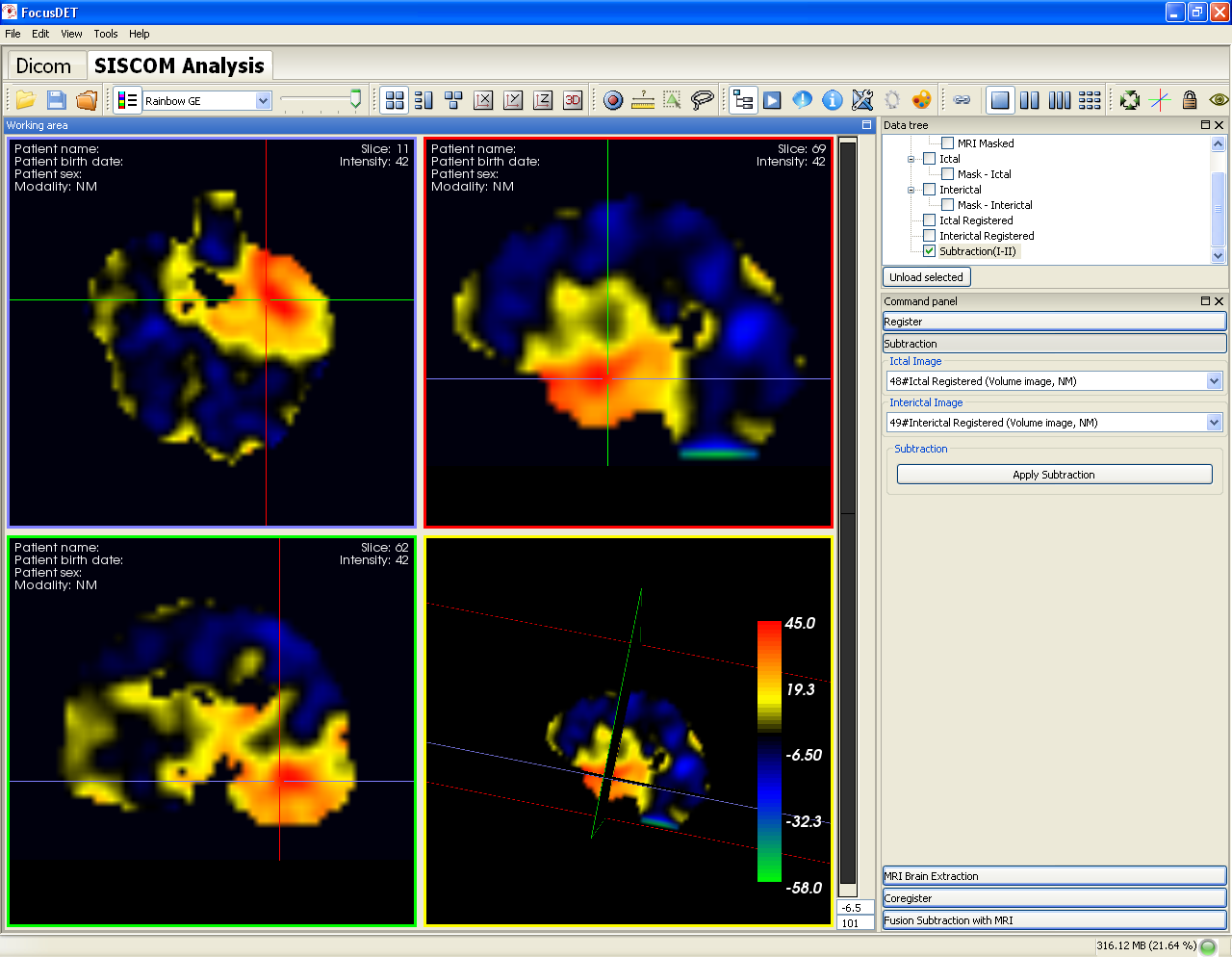 Brain extraction from the MRI study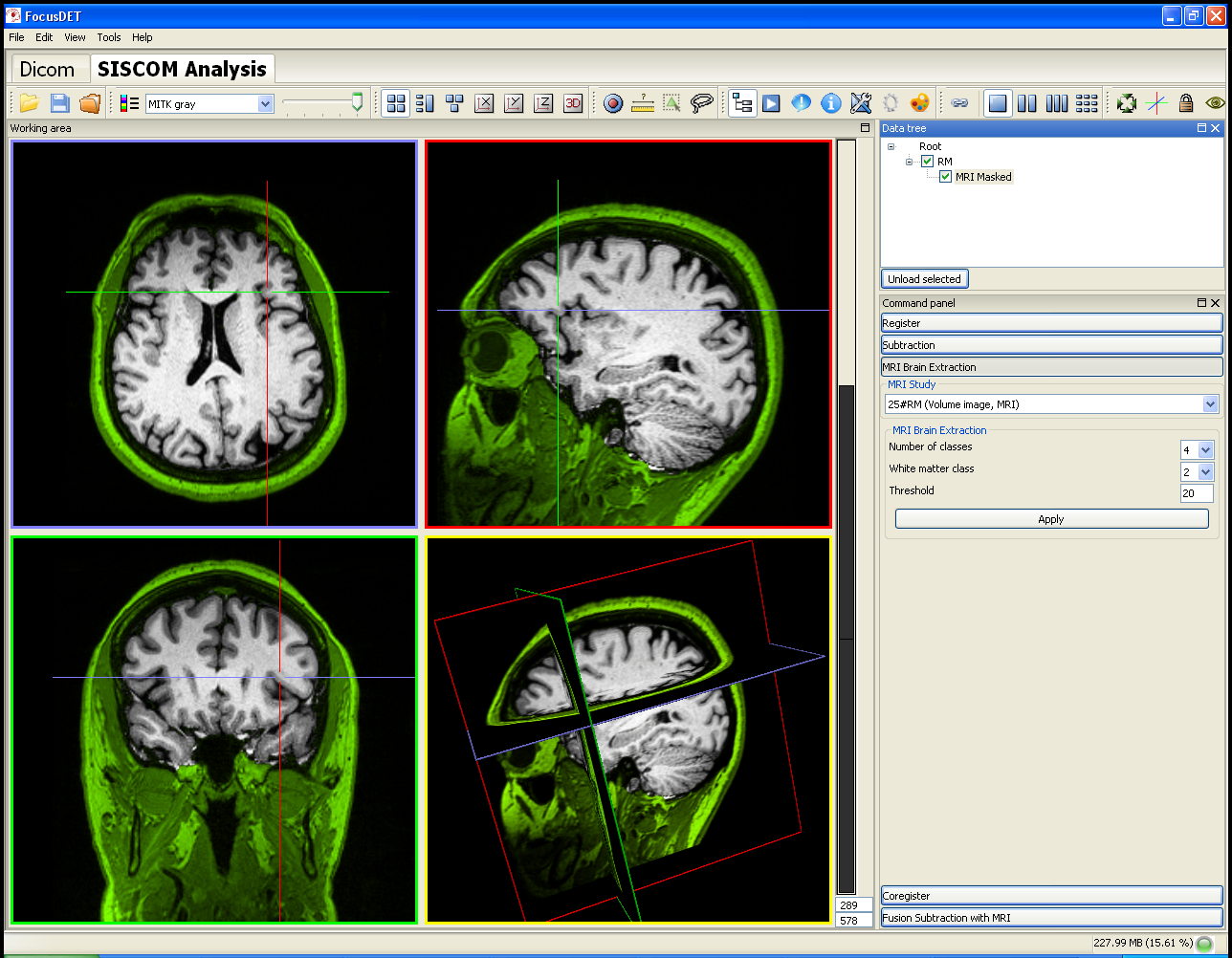 SPECT-MRI coregister (Overlay between interictal SPECT and MRI study)
Overlay between the epileptogenic focus image with the MRI study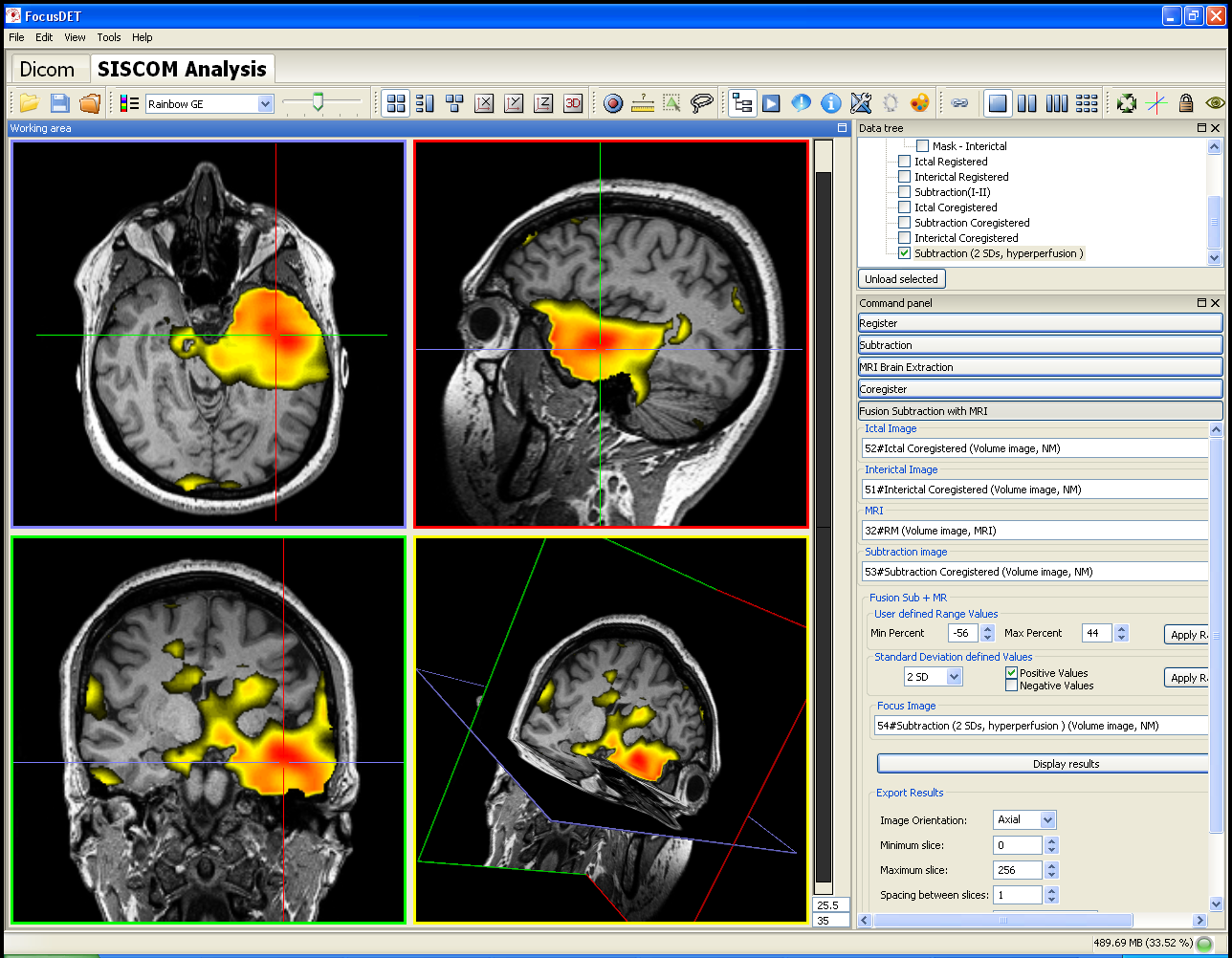 Results navigator (Focus fusión with the MRI study, ictal SPECT and interictal SPECT)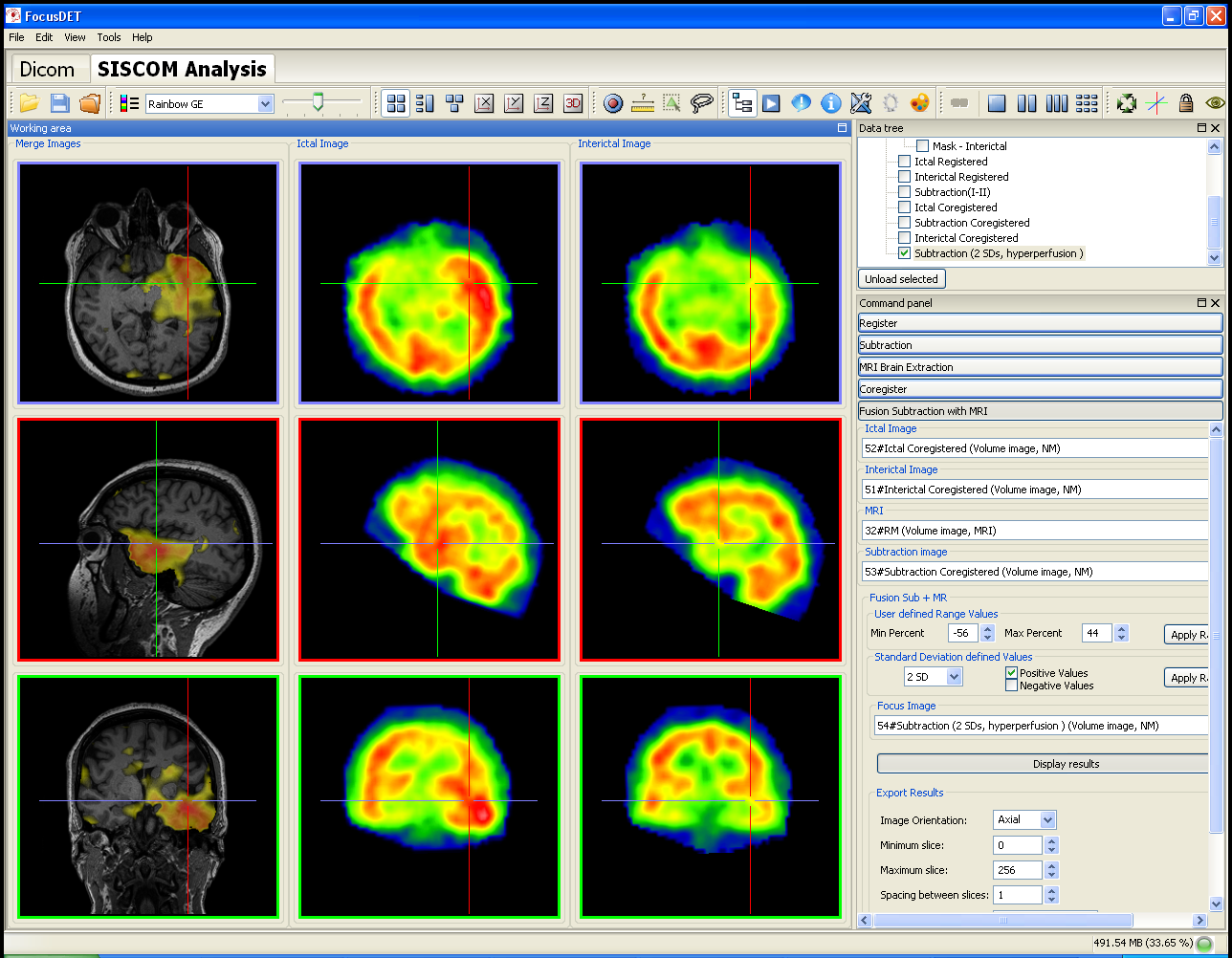 Axial views of focus fusion with the MRI study.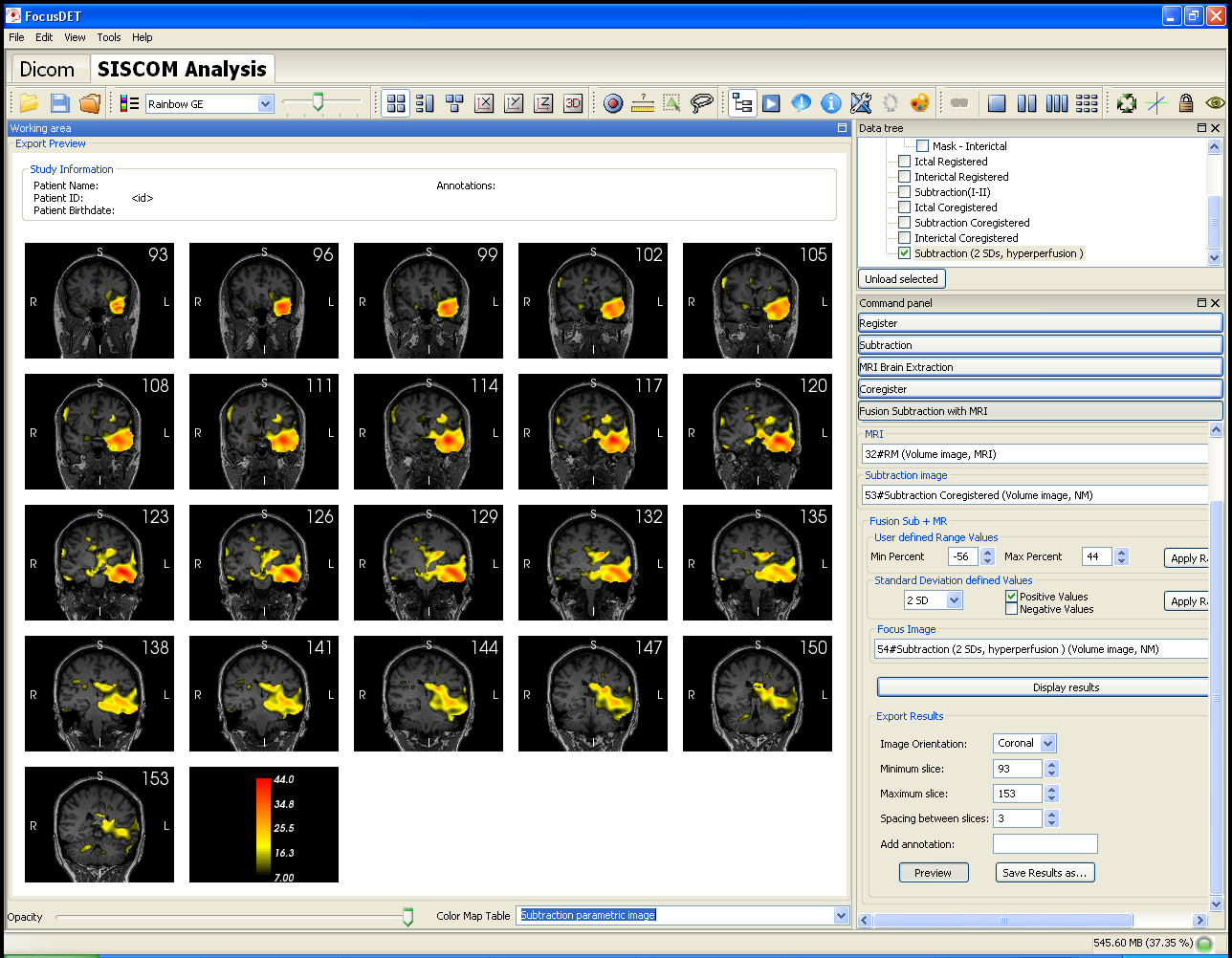 Contact
You can contact us through the following e-mail: focusdet@ciber-bbn.es.